Your Hosts
A Note from Chris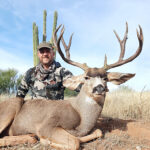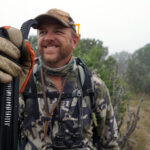 I've had my boots on the ground hunting extensively from Alaska to Mexico and my waders in the water on nearly every renowned trout stream in the western United States, Alaska and saltwater flats and beyond. I have done my due diligence over the last 22 years in order to make sure that my clients were hunting or fishing in the very best destinations available. I've lead a charmed life! My "job" has allowed to become the quintessential outdoorsman, having guided elk, mule deer, big horn sheep, antelope, oryx, aoudad and ibex hunts as well as brown bear in Alaska and other hunts across the west and Mexico. If I'm not on the phone I'm hunting.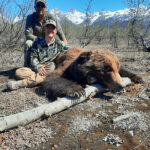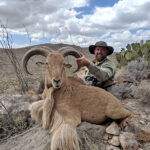 Throughout my years in the industry I have been a fly fishing Guide starting in 1990 in Montana and a guide service and lodge owner on the famous San Juan River, and currently operate Compass West Outfitters where I've been turning client's big game and fishing dreams into reality since 1997. I specializes in the finest big game hunting New Mexico has to offer. I bring an incredibly well-rounded background with over 30 years field experience and nearly two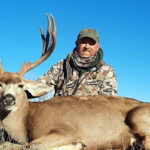 decades of destination planning experience across the globe to the table for you with every trip. I also travel to fishing and hunting locations across the globe for business and pleasure. Over the years I've seen lots of examples of what NOT to do and learned many great ideas TO do with my guests. If you are looking or considering booking a hunt with us I'm here to help you get the best out of your hard earned dollar!
Allow me to help you make the very best of your very special dream tag!
Your dream hunt starts with a phone call; let my decades in the industry GUIDE YOU to the trip you've always envisioned!
I look forward to exceeding your expectations!
*1X1 hunters please plan to add $XXX for this service.
Reservation and cancellation policies:
Once you draw, a deposit of 50% is due for all New Mexico hunting packages. Full
payment is due before August 5th; all hunts prices are plus NM state licenses and tax.
Your deposit will be refunded only if YOU can fill your spot with a new hunter. Trip
insurance is advisable: hunters that do not show or cancel reservations after the draw will
be billed the full hunt cost. Disputes over billing will be handled in the Courts of San Juan
County New Mexico between March 1st and August 15th only.
Call us to Book a Hunt
(505) 801-7500
Be sure to check us out on

FACEBOOK as well for up to the minute photos
and reports!
Call or email us today for more information: 505-801-7500 or info@compasswestoutfitters.com
Equal opportunity employer and provider, operating under permits from the San Juan National Forest as well as the Rio Grande National Forest. We are licensed by DORA (#1929) since 1997. Insured by Philadelphia and bonded by Western Surety, copies furnished on request.