Your Hosts
Chris Guikema, owner and outfitter, Karin Guikema and our son Augustus "Gus" Guikema, welcome you to New Mexico.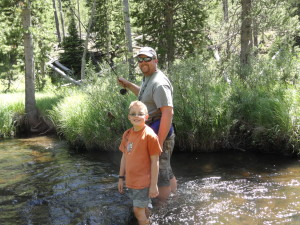 Thanks for checking out our guide service's page. I have been a full time guide, outfitter and lodge owner and Chef in the Western US since 1991. We feel there is no better way to understand just what you are looking for in your dream western hunt than to talk on the phone. Feel free to call us here in New Mexico anytime to talk. I have guided elk, mule deer, antelope, ibex, oryx, aoudad sheep, bighorn sheep and mountain goat hunts all over the west from Montana to New Mexico as well as in old Mexico over the past 20 plus years. I've traveled from Africa to Alaska hunting and fishing personally. I have also logged enough river miles as a fly fishing guide to become a master float instructor. With over 300 days a year in the field hunting, fishing, scouting or trapping over 20 years I offer you one of the best well-rounded background that I feel gives you a huge upper hand when you start to plan your dream western big game hunt!
I like to talk with everyone about goals and expectations and my wife Karin runs the office and will be your contact for application assistance, contracts, planning logistics, license assistance as well as most emails and phone calls during the hunting season. My son Gus (born 2004) loves to hunt and fish as much as I do. Spending hours in the field scouting, shed hunting and working on the ranches on improvement projects in the summer. Our newest addition Meredith (born 2013) loves time in the field and seems to be a future hunter as well!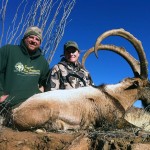 Your western dream hunt starts with an "application" to draw big game tags in the west or to buy landowner tags. Compass West Outfitters is here to help you every step of the way. From complete application services in New Mexico or Colorado to helping you find landowner tags for your area of choice that meet your budget we are in the office to help. Applications are confusing to start with, let us do all the work for you at no extra fee! Don't forget our incredible private ranches produce over 90% harvest rates and nice bulls.
We offer a full range of hunts from limited draw areas in New Mexico and Colorado to over the counter Colorado tags and guaranteed tags in New Mexico. We guide for all species in both states and offer professional guides to help you succeed!
Compass West Outfitters has built a reputation with landowners for quality management and has over 200,000 acres leased just for elk hunting with no draws, and if you add in antelope ranches and Barbary sheep ranches we control over 400,000 acres of private ground for you to play on, all with NO DRAWS. Our ranches in New Mexico Colorado and Texas offer the very best in controlled hunting pressure you could hope for. Success rates since 2007 on our private ranches are close to 95% and 100% shot opportunity in that time frame. Over the last 5 years we have taken a great number of 380+ bulls with both rifle and archery equipment including a ranch record rifle bull of 432" and 382" with a bow!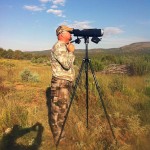 Compass West Outfitters has some of the best guides in the State of New Mexico, with long term track records of success and customer satisfaction. Many of our hunters return year after year once they discover the incredible hunting the Southwest has to offer. Many of our guides are full time state wide guides, able to hunt in almost any unit for any animals and offer the best possible outcome for our hunters. Other guides work as species specialists (some of our guides only hunt one species of animal) this allows you to hunt with a true "Sheep Freak" or "Oryx Freak" guide. Compass West also has a number of guides who only hunt in special units. When you draw a once in a lifetime 34 bow tag or Unit 2C mule deer tag you want the very best guides you can get.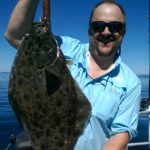 Most of our guides have been with us for over 5 years some as long as 10+ years. With a well-rounded crew of younger to older guides allowing us to fully customize your trip, this ways we can exceed your expectations at every corner and make your dream a reality.
We treat every guided trip like the trip of a lifetime, and are proud of the success rates and repeat clients we have! Hope to see you in camps this fall. Call me anytime as there is no better way to get a great understanding of the services that we offer (from application services to worldwide hunting destination travel advice).
*1X1 hunters please plan to add $XXX for this service.
Reservation and cancellation policies:
Once you draw, a deposit of 50% is due for all New Mexico hunting packages. Full
payment is due before August 5th; all hunts prices are plus NM state licenses and tax.
Your deposit will be refunded only if YOU can fill your spot with a new hunter. Trip
insurance is advisable: hunters that do not show or cancel reservations after the draw will
be billed the full hunt cost. Disputes over billing will be handled in the Courts of San Juan
County New Mexico between March 1st and August 15th only.
Call us to Book a Hunt
(505) 801-7500
Be sure to check us out on

FACEBOOK as well for up to the minute photos
and reports!
Call or email us today for more information: 505-801-7500 or info@compasswestoutfitters.com
Equal opportunity employer and provider, operating under permits from the San Juan National Forest as well as the Rio Grande National Forest. We are licensed by DORA (#1929) since 1997. Insured by Philadelphia and bonded by Western Surety, copies furnished on request.