Sonora, Mexico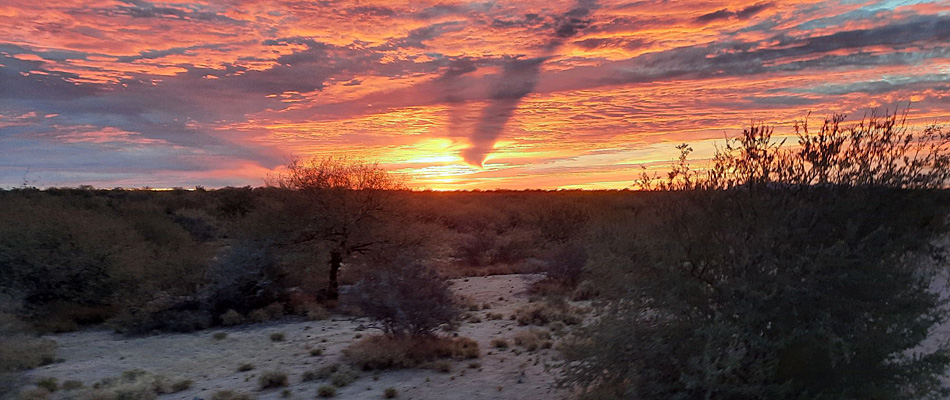 I've been working quietly with a partner in Mexico the past 4 years (he has been in MX for 10 years), we have logistics and legality worked out.
I will be offering limited Sunday to Sunday packages from Hermosillo, Mexico.
I have 2 locations for deer, and 2 ranches for desert big horns, descriptions below.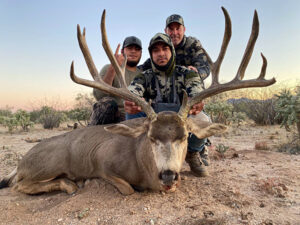 North Country: 1.5 hours northwest of Hermosillo.  Very nice lodging with 5 individual bedrooms.  It's a little strange set up where all the rooms are connected, but since we only allow 2 hunters or 1 party of 4 to hunt at a time it's not an issue at this time. This is open country with big canyons and small mountains on the ranch.   This location is 43,500 acers and a super hunt for guys looking for more spot and stalk hunting with less high rack hunting. We now have 15 year round feeding stations, ponds and drinkers that our on ranch year round cowboys will take care of. "Father" has been on the ranch for 35 years and runs the ground feeding and waters for us, "Mother" cooks and does full laundry service on Wednesday or on personal request. Their son works as a guide on the ranch along with a 20 year veteran to Mexico hunting. We also plan for 3-4 weeks of hosted hunts here (One of my guides or myself).  I have hunted this ranch and had a chance to see almost daily 170-185 bucks, along with a 190 and a 200 (that I messed up on, but that's another story).  This ranch also has a great number of Coues deer in the 90-115+ range that can be hunted as a standalone or added to a package at any time.  2020 we killed 2 over 115 here.  It's a giant place and we also control ranches to the north and west here sealing up a PILE of ground.  Coues deer on water and bait here also in Dec @ $6500.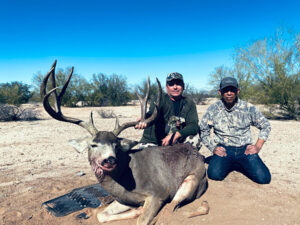 South country: Just SW of Hermosillo we have 50,000 acres, and are locking up we hope an additional 45,000 that all touch.  10 years of feed stations, 21 year round waters, this place is epic.  Thick, thick country hunted from high racks  is the name  of the game. 180-200+ deer very possible at any given second.  You will see less deer here but high quality.  We also have a pocket of massive coues deer here. Not very many but 110-120+ is very possible. Coues deer are add on here for 4000 or coues deer only on water and bait in Dec only $6500.
Included
• Joe is the man on the ground for everything Mexico, he is from Cali and great with the clients He does his best to meet face to face at airport with every hunter!
• We do all gun permits (included 2 guns)
• English speaking guides (50-75% English but know hunting language) some are full English speaking and some American guides
• A fleet of extra cab Chevy pickups with high racks, back up trucks, and back up back up trucks
• Super nice houses or cement block cabins.  Power and running water and showers at ALL ranches.
• Transportation trucks with no high racks for all of ranch travel.
• HMO to ranch back to Hermosillo  transportation, laundry service on Wednesdays.
• As of right now, private service covid testing and hotel and email delivery of results for travel home.
Sheep are on 2 very large NW area ranches, no put and take crap here.  Free range hunts 10 day hunts on both ranches.  They are close in quality 160-175 kind of rams.  The other ranch has nice sheep and some slammer deer if a hunter wanted to combo on same hunt. Blood and done on all sheep.
Sheep Hunt
10 days from Hermosillo
If you do not draw blood you may return for 10 days.
$65,000
Mule Deer
$12,500 1×1
Coues Deer
$6,500 1×1
Extra Mule Deer
If permit available
$7,500
Add on Coues
If permit available
$4,000
Cull/MGT Hunt
Under 180
$8,500 per person 2×1
Upgrade in the field to trophy deer (North Ranch only)
$5,500
Cull/MGT Hunt
Guides Call
$8,500 per person 2×1
No upgrade on South Cali Ranch (American guides only)
Doves, Ducks and Quail
Ready to go
$400 per shoot, per person, plus shells
El Presidente Package
1 or 2 people
12 days: 2 Mule Deer, 2 Coues Deer, 2 Javelina, 2 Dove Shoots including shells, Varmint shoots, doves, private VIP steak house dinners in HMO, 1 week bonus stay at our luxury Villa in: Vallarta or San Pancho open week between June 15th and November 15th.
$50,000
Reservation and cancellation policies:
Trip insurance is advisable. Disputes over billing will be handled in the Courts of San Juan
County New Mexico between March 1st and August 15th only.
Call us to Book a Hunt
(505) 801-7500
Be sure to check us out on

FACEBOOK as well for up to the minute photos
and reports!
Call or email us today for more information: 505-801-7500 or info@compasswestoutfitters.com
Equal opportunity employer and provider, operating under permits from the San Juan National Forest as well as the Rio Grande National Forest. We are licensed by DORA (#1929) since 1997. Insured by Philadelphia and bonded by Western Surety, copies furnished on request.